[ How to Apply Coupon Code? ]
The Promo Code Redeem Box is moved from shopping cart to checkout page. Please redeem your any coupon code or discount code at the checkout page.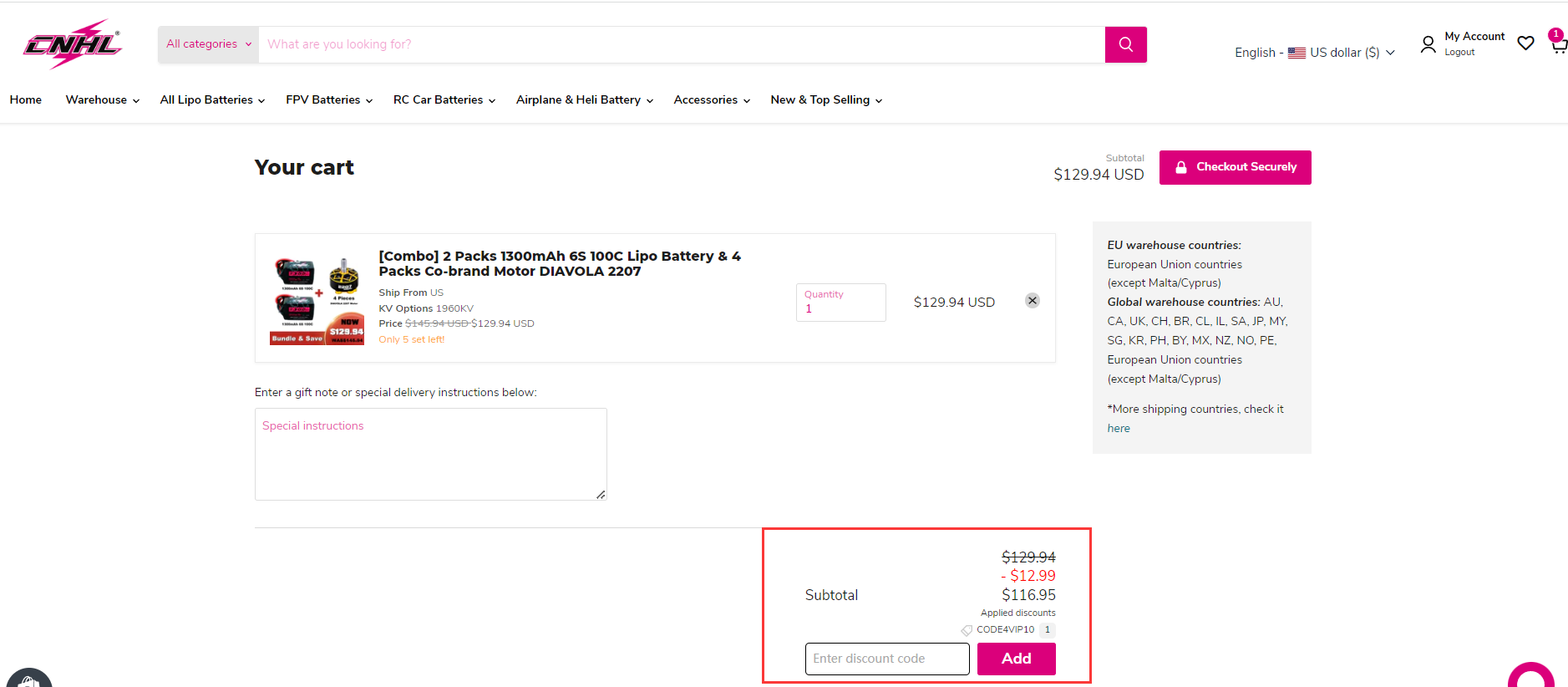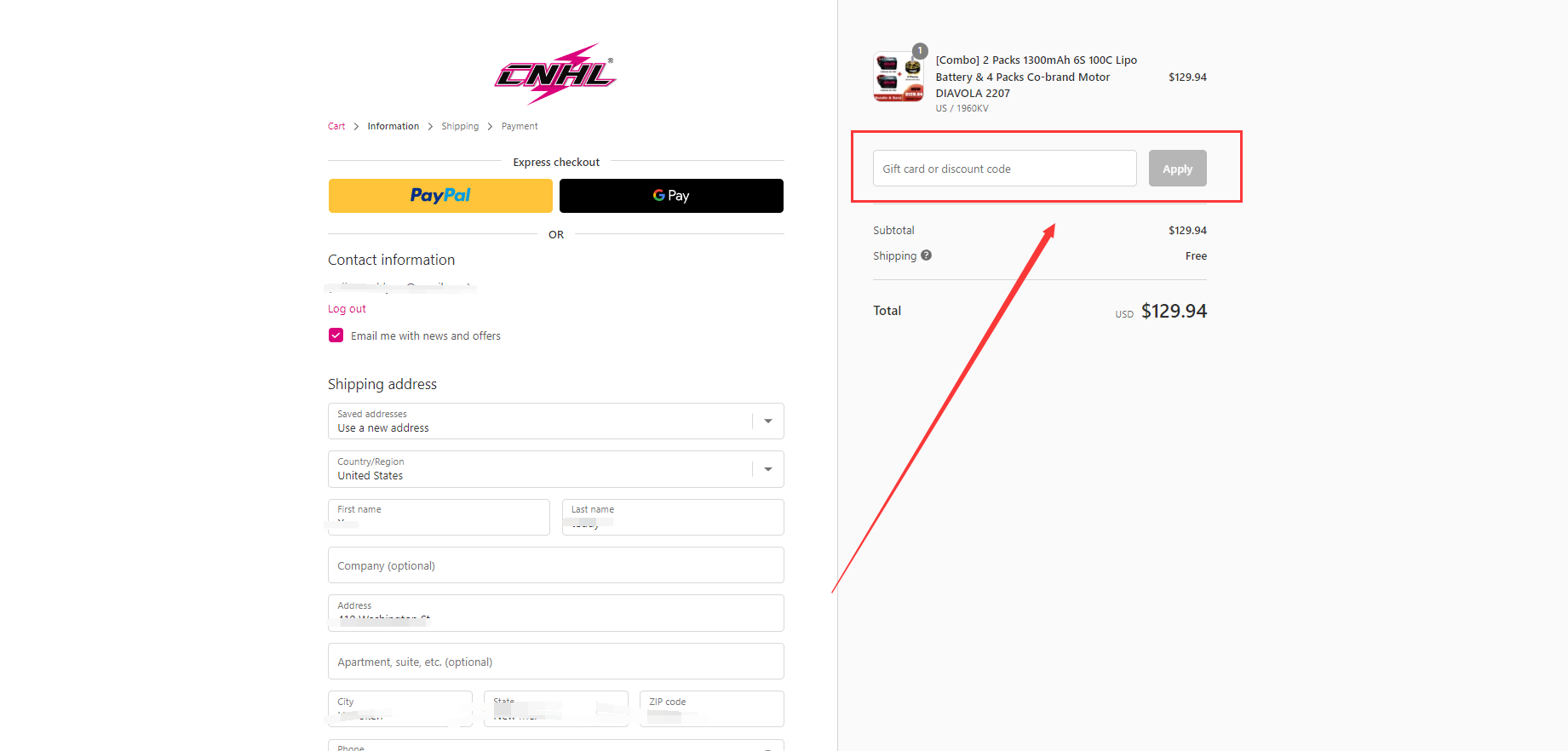 [ How to Get My VIP Discount? ]
VIP discount will not be applied automatically on each order anymore. To redeem the VIP discount (5% or 10%), please follow the steps below.
1. Before shopping, please log in to your account and click the CNHL Reward button.

2. Next, click "Reward" and you will see all rewards available in your account, including gold/platinum level discount. You may click "apply the code", then the discount will auto-apply, or copy the coupon code and paste it at checkout page manually.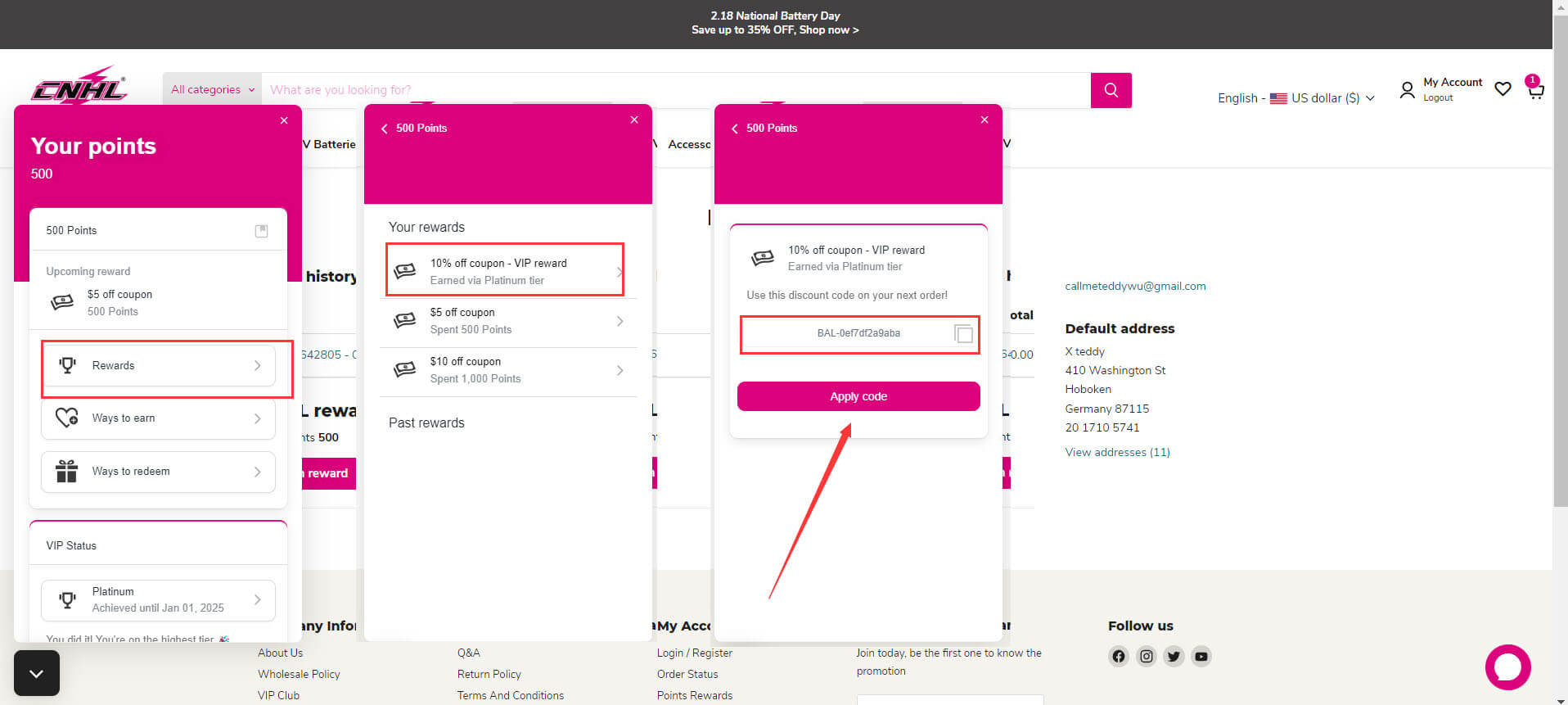 3. Please be noted that Only one discount can be redeemed on each order, discounts cannot be applied in combination.
Should you have any inquiries, please feel free to contact jasmine@chinahobbyline.com.